Rose Catering knows how important teamwork is to a successful business. That's why you can let us handle the food while you focus on the important things that makes your business grow. Paul and his team of chefs know exactly how to execute perfectly and flawlessly for all your business events.
Download our Mega Bites Business Catering Menus.
Our Business Catering division offers:
Breakfast: From our "Here Comes The Sun Continental Breakfast" to our lavish breakfast buffets, each menu includes a deliciously customized spread so you will be sure to look like a hero when getting people fed with the most important meal of the day.
Box Lunches: Sandwich Boxes, Wrap Boxes, Salad Boxes, Specialty Boxes, International Boxes, Executive Boxes and even our own "Junk Food Boxes"  are sure to satisfy every taste bud at your event.
Luncheon Buffets: Cold Buffets, Pasta Plus Buffets, Hot Buffets, Route 66 Diner Buffets,  Barbecue Buffets, Holiday Buffets and our exclusive "Executive Hot Buffets" is a comprehensive way to ensure you look good, no matter who you are setting lunch up for.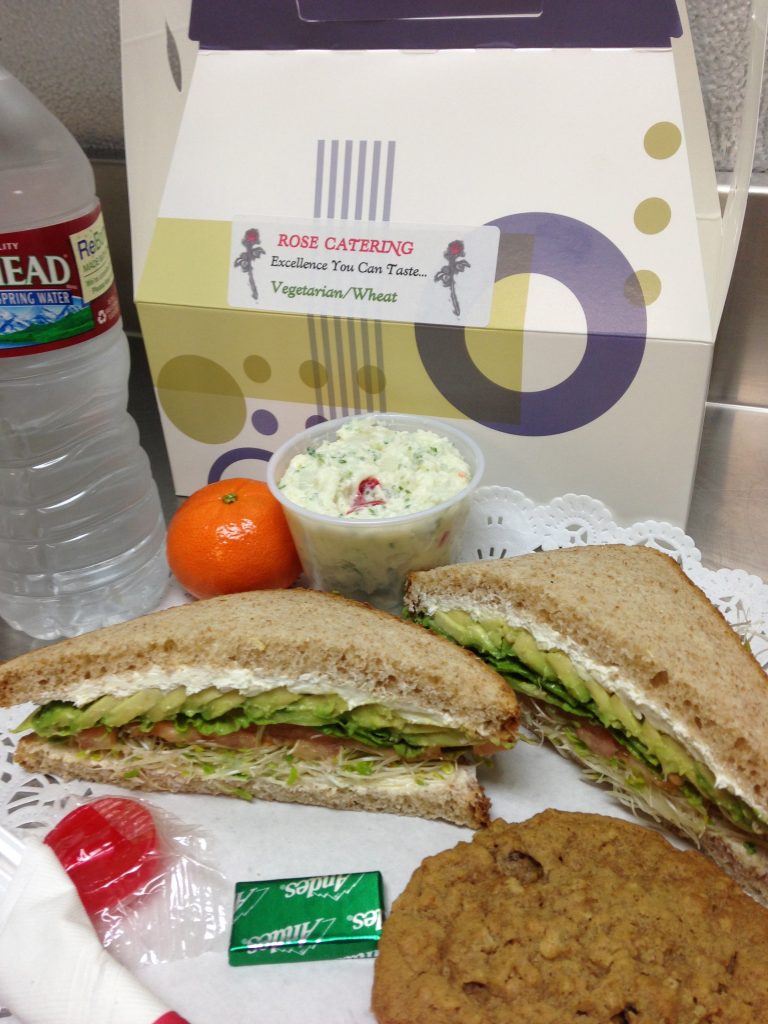 Experience some of the best catering in Petaluma, Santa Rosa, and Novato.
Give us a call at (707) 584-9153, email us, or Friend us on Facebook for monthly specials!
600 Martin Avenue
Rohnert Park, CA 94928
email Us Your Requests and SIGN UP FOR OUR CORPORATE CATERING REWARD'S PROGRAM AND ENJOY UP TO 20% SAVINGS!!